MASTER WOLF'S TAEKWON-DO ACADEMIES
THANET | HERSDEN | LONDON | HERNE BAY
At Master Wolf's Taekwondo Academies, our passion for Taekwondo helps people of all ages and backgrounds achieve their goals on and off the mat!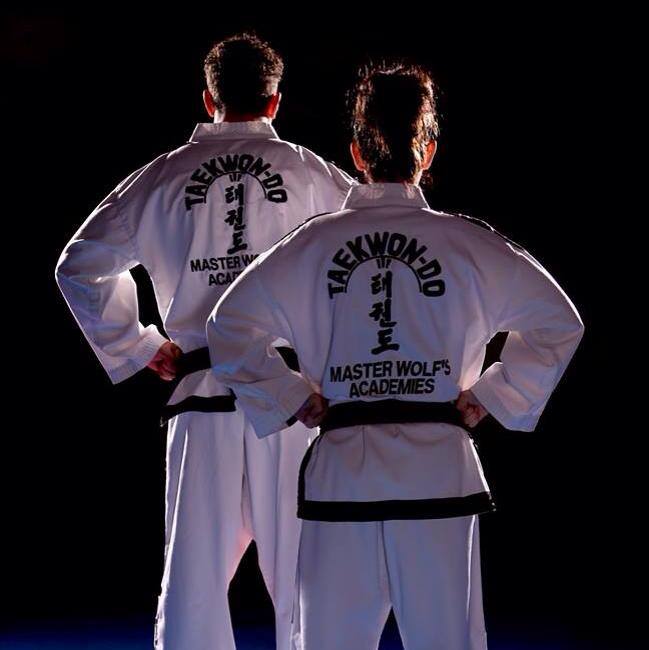 THE BENEFITS OF MASTER WOLF'S ACADEMIES
In our classes, you'll burn hundreds of calories, develop lean muscle, boost stamina and turbo-charge your endurance
Our academies help instill the confidence and self-esteem needed to tackle life's biggest challenges
Our students learn mental toughness and the value of consistent hard work
Taekwondo isn't just a sport at Master Wolf's Taekwondo Academies – it's a way of life!
Our instructors feel passionate about guiding, instructing, and motivating our members to be the best they can be on and off the mat.
We want your children to be confident leaders, boost their self-esteem, feel healthy, and get in great physical shape through the practice of Taekwondo.
So, join our community of positive, fun, and caring individuals all working towards a similar goal of mastering the art of Taekwondo.
As a family-run business, we foster a sense of shared achievement, friendship and building life-long bonds 
Through our programs, students learn the value of respecting not just instructors but people from every walk of life
Our instructors are dedicated to providing, fun, engaging, and safe classes geared toward smashing your goals
ANY QUESTIONS? CONTACT US
MASTER WOLF'S HEAD OFFICE
Call us: 07789 883146
Email: info@wolftkd.com
Address: MWTA Head Office, The Old Vicarage, 9 Hartsdown Road, Margate, Kent, CT9 5QS